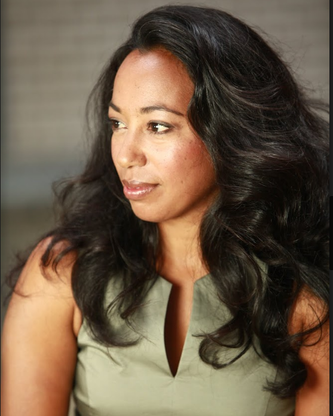 All my life I struggled to find my passion. Growing up in a family with lots of expectations regarding my success in life, I drifted away from what we call 'passion'. The path of study I followed and the employer I chose were a result of an image I designed according to what I'd been lead to believe success looks like. The older I got, the more my whole idea of being successful started to change. I had lots of money, cars, a beautiful house and a vibrant social life. Every day I showed up, worked hard and searched for the recognition that would bring me joy and that I could translate into an external image and internal belief that said: 'I am living my passion!'
It never happened.
Time went by, and things changed. I changed my job, I met a new partner, I became a stepmom, I relocated to Amsterdam after living my whole life in the countryside, and I started to rethink my passion. After the birth of our youngest son, I decided I wanted to be an example of what it is to live your passion so my kids would know what that looks like. And so I did.
I found my passion; I founded The Cycling Academy.
After a couple of years of soul searching, I started a company which trains, coaches and educates in the sports industry. I worked day and night and my family supported me the whole time. I gave up my occupation as an engineer, and I focused entirely on my new business. I enjoyed every moment of it. Now,  five years later,  I am still here, and the company is still here as a well-known expert in the field of endurance training.
Was all the work worth it?
In one word: Yes. I dived into the unknown and learnt how to swim. I used the energy I got from my company and the people I met as fuel to pursue my passion and grow the company to the success it is now. Over the last 5 years, I became an entrepreneur, I had worries, had to deal with disappointments, I experienced the satisfaction of living my passion, grew as a professional and became the person that I am today. The friendships, the colleagues, the impact and the brand that we created, I am so proud of that. I can truly say, I found my passion and I gave it a chance to become what it is
But there is a price to pay for living your dream and investing your all in a single project.
Nowadays, I am a bit critical when I see quotes, articles and speeches talking about 'passion'. The message is always: 'find your passion, live your passion and everything will fall into place.' With experience, this is a message  I now do not agree with. Yes, doing what you love will undoubtedly result in a positive outcome. But the thing is, there is always a price. For most people, making a living out of their passion is not a money driven pursuit, but one that starts with, Passion. But this lack of financial drive can often become the number one challenge to overcome in living out your dreams. You need to have a plan which allows you to give your passion a chance to grow, to develop, without worrying about your financial situation. The moment you have to compromise your passion in order to pay your bills, it can become a burden and a stressful experience. Also, know that turning your passion into a living costs time and energy. Time and energy that has to come from time with your loved ones, friends and even your own time to relax or train. Remember, making a living out of your passion is not a guaranteed success. You may end up with a huge debt and no friends.
I wanted to educate and help people to accomplish their athletic goals even when I had to compromise my own. I worked day and night, invested a lot of money and energy, gave up my job, lost a business partner and friend and went for it. There were moments that I neglected my family and the relationship with my partner. It all turned out well and I am proud of where we are today in spite of this. But it was not easy. It was not an ongoing journey of highs and a passionate lifestyle.
With the knowledge that I now have today, I would have done it all a bit differently. For instance, I would plan more time to reflect, to ask myself the questions: 'Why am I doing this? Is it still passion or do you feel responsible to continue the journey you started? What is my passion? Is it still the same as when I started or has it evolved into something else?'
Another thing that I have learned is that you need to become an accountant, a marketer, a strategist, salesperson, a service provider and a people person. Some of these roles are great but others may drain your energy. You can hire people to take on some of these roles, and get the work done. But you have to be in charge and in control and you have to know what is going on and take the decisions when it's needed. Which can be quite overwhelming too.
Living your passion is undoubtedly a great opportunity to grow and live a happy and fulfilling life. So go out there and talk to people, listen to the critics and cherish your supporters. It's a journey that will shape your future. Just remember not to sacrifice your time and energy, you can't get back and make sure that the passion you are pursuing really is your true passion. Follow your heart, keep using your brain.
Sheila